Image Survey Template
Survey Form with image choices can be useful in your data collections. This HTML form can be customized in any way for your data entry requirements. Bootstrap v4.1.3 is used for responsiveness of the form page.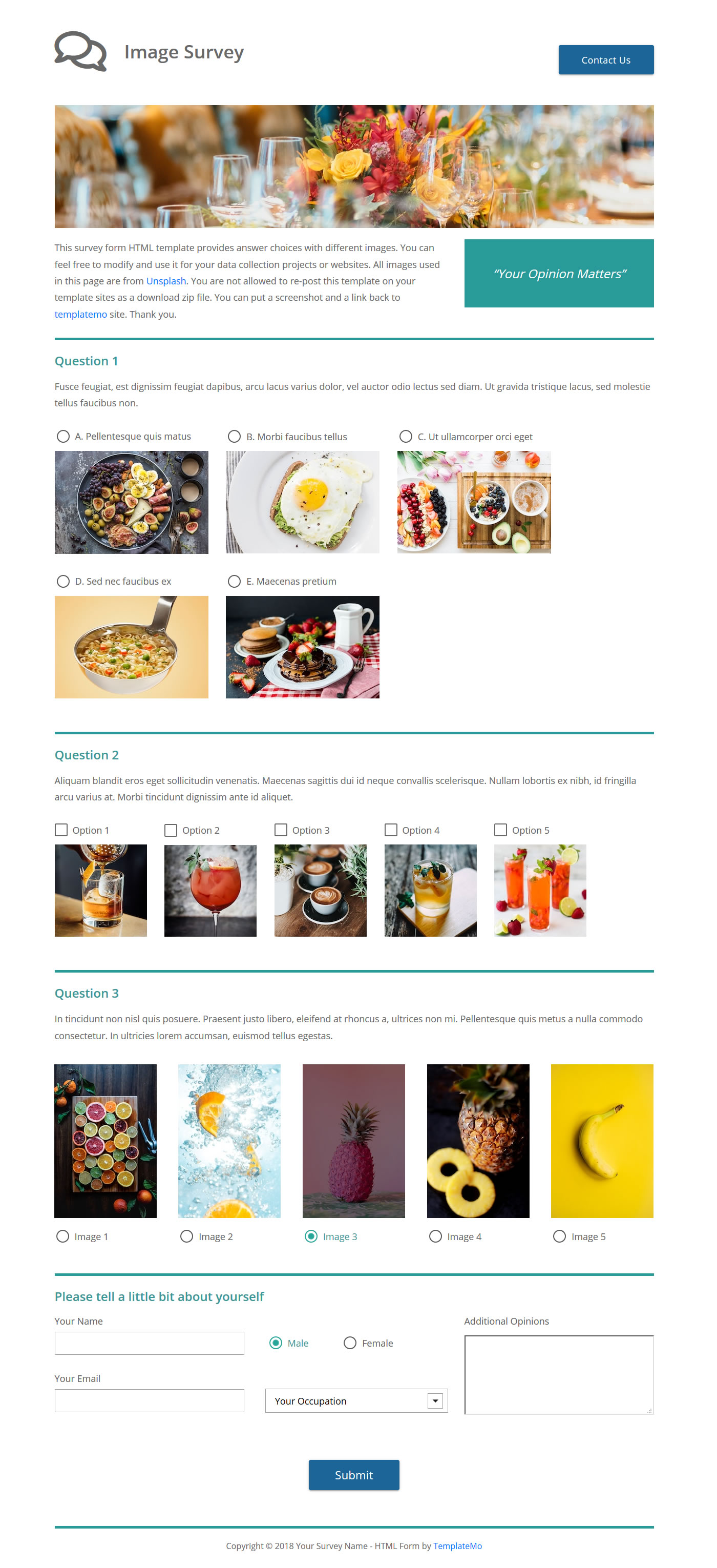 Image Survey Template is licensed under Creative Commons. Permissions beyond the scope of this license is available here. You are allowed to download, edit and use this Image Survey HTML CSS layout for your commercial or non-commercial sites. Please share Image Survey Template to your friends. Thank you.
Added: 22 October 2018 Downloads: 201
Tags: form, bootstrap4, responsive, html5, education