Citynight Template
City Night layout is free website template provided by templatemo that can be adapted for any purpose.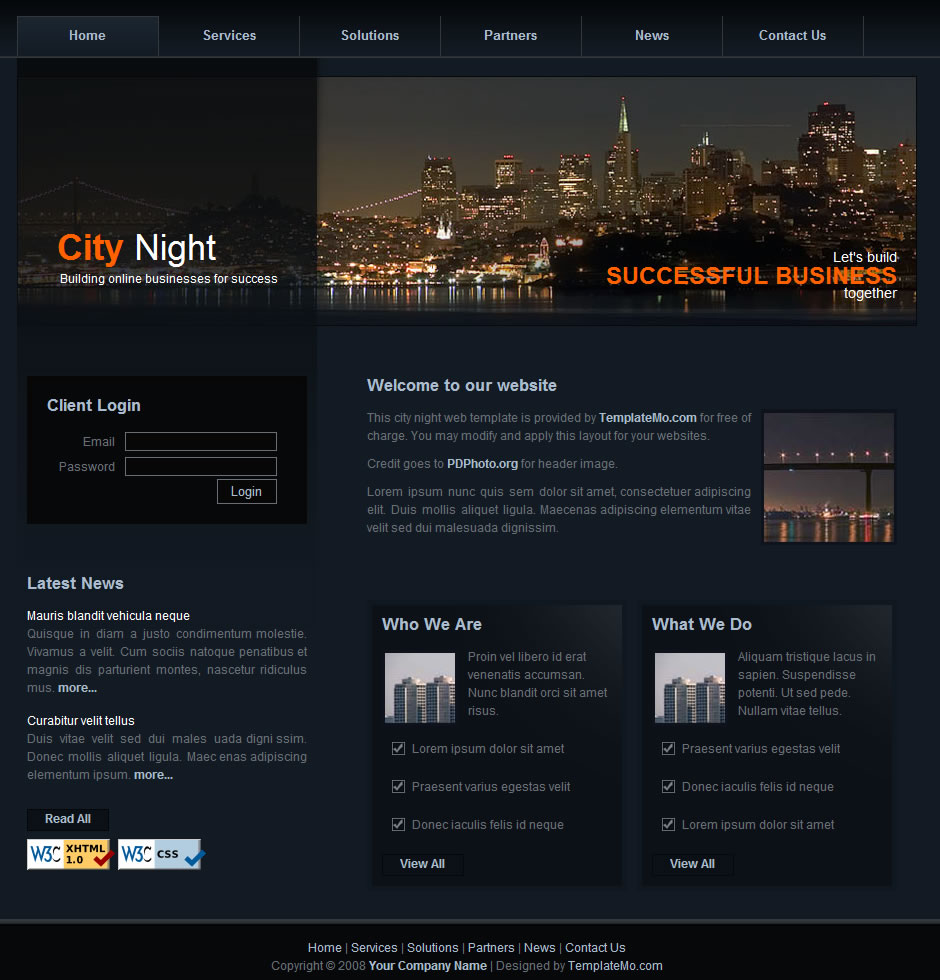 Tags: 3-column, city, night, building, midnightblue, black, simple, html, css
Citynight Template is licensed under Creative Commons. Permissions beyond the scope of this license is available here. You are allowed to download, edit and use this Citynight HTML CSS layout for your commercial or non-commercial sites. Please share Citynight Template to your friends. Thank you.
Added: 01 December 2008 Downloads: 27,532
Special Deals: 20 Useful Bundles for Entrepreneurs and Web Workers